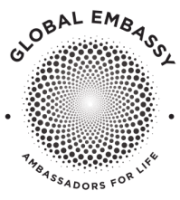 Global Embassy consists of a network of leading institutions, educators, researchers and designers with a shared ethos on learning, and collaborating to:
• Provide consultation and guidance on the latest developments and the future of learning;
• Conduct research and offer access to teacher training and professional development.
Global Embassy also understands the unique needs of students. Through its extensive global network, Global Embassy will support students to find their most appropriate pathway locally or internationally: international schools, universities, colleges and vocational educational institutions.
We understand that each student is individual and the route they choose can be too. We want students to have the opportunity to go out into the world, challenge themselves to learn and develop further, and to want to come back and give back to Vietnam – to be ambassadors for themselves, their families, their country and the world.
As a member of Embassy Education Group, we are an essential part of an integrated learning experience that guides young men and women – from preschool all the way through high school and beyond – as to how to pursue lives of fulfilment and purpose.
Vision
To be a global advocate for the future of teaching and learning that connects Vietnam's foremost educational practitioners and organizations with leading institutions around the world.
Mission
To inspire students, teachers and educators to find their true direction and purpose through the sharing of empowering knowledge and expertise.