Working closely with Reggio Children experts and our Vietnamese academic team, we are passionate in delivering high-quality and authentic training to ensure that the core values and principles of the Reggio Emilia Approach® are upheld.
The training program is divided into many different courses to best suit the specific requirements of each center, school and organization. Global Embassy is the first and only organization in Vietnam authorized to provide and implement Reggio Emilia Approach® training and professional development for preschool teachers.
Why Choose Global Embassy's Teacher Training Service?
Global Embassy has spent many years developing a worldwide network of experts, partners and advisors who are at the forefront of educational innovation. Participants in Global Embassy's training and professional development programs have the opportunity to learn from these experts, discuss issues with likeminded individuals and build professional connections with some of the world's leading experts in the field of education, from Reggio Children experts to lead researchers from the University of Turku.
Our goal is to collaborate and develop a community of education institutions and educators, who believe in a new story of education to be able to prepare our Vietnamese children and their families for the ever-changing and uncertain future.
Our Commitment to Quality
Global Embassy has painstakingly developed a fully integrated training program that addresses all of the aspects of a successful educational institution, from the initial development of the educational program to the actual implementation of teaching in the classroom. Through a well-balanced and intentional combination of creative education values, international teaching trends, and traditional Vietnamese cultural values, Global Embassy has created a truly unique, high-quality experience for its clients.
Our integrated training program employs a strong teaching methods, multiple perspectives, hands-on application and implementation, group discussions, online modules and hours of experiential teaching and participation in an authentic Reggio Emilia Approach® classroom.
Our professional educators are carefully selected and trained using the latest pedagogical methods to ensure the highest quality standards throughout the various courses.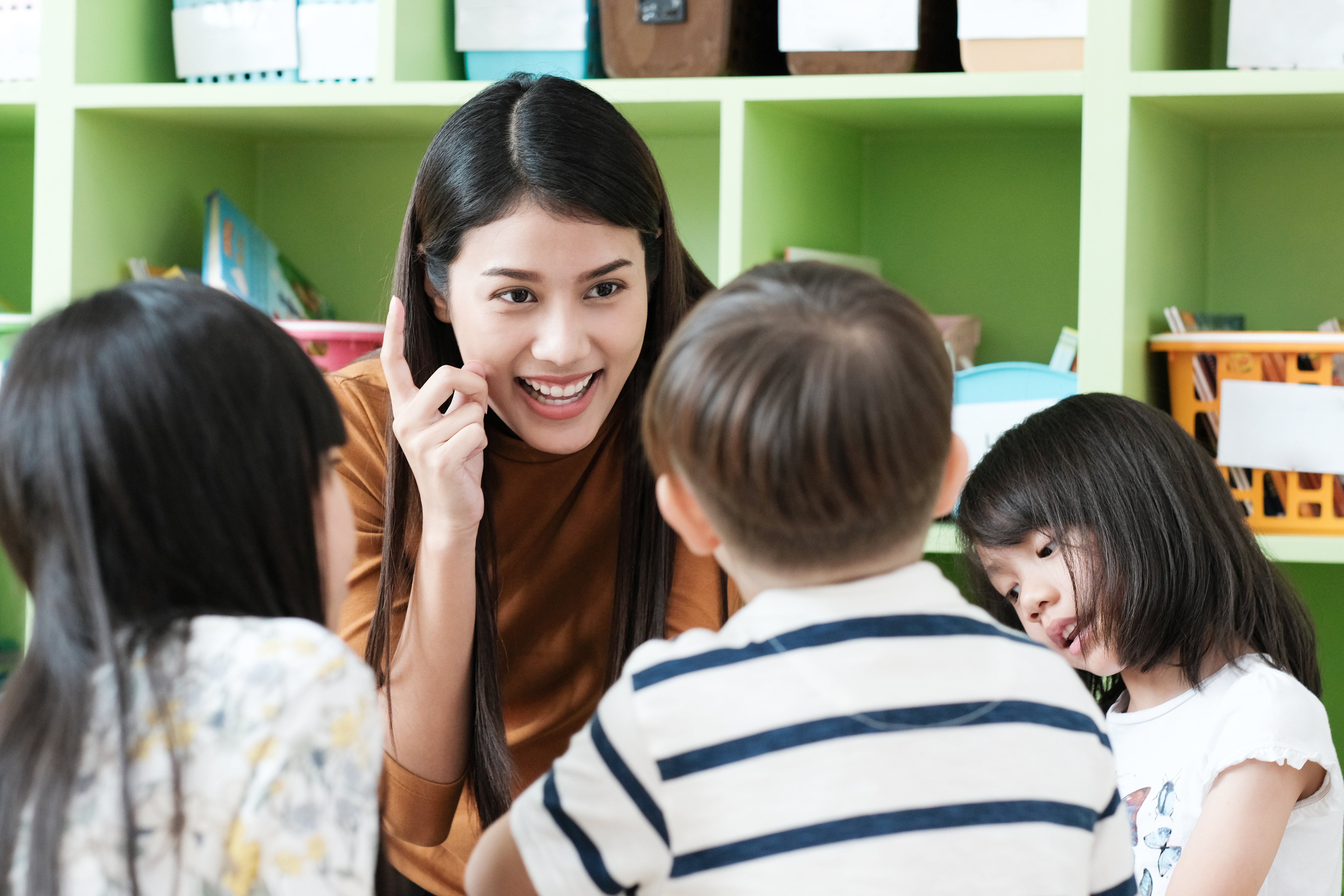 Experience the Difference That Knowledgeable Trainers Make
Global Embassy's courses and training programs are delivered by professional educators with extensive academic backgrounds, subject matter expertise and deep practical teaching experience gained from the many projects they have led in countries around the world.
Our methodical and rigorous teacher training and professional development program is carefully designed to ensure that participants will master the subject matter in theory as well as in practice. Our goal is for every participant to understand not only the principle, but also the practical application, of each topic.
Global Embassy's programs and training courses provide students with the following opportunities:
• Gain recognition in early childhood education recognized by Reggio Children, Italy
• Prepare for a fulfilling career in education by developing a rich foundation of knowledge and experience that will meet the needs and demands of the market
• Network and explore career opportunities at prestigious schools and educational institutions in various roles such as teachers, administrators, counselors
• Ability to attend annual continued professional development courses and study tours to Reggio Emilia (Italy) and other prestigious education centers, schools and organization around the world