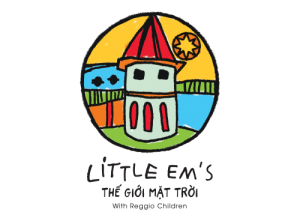 Teacher / Teacher Trainer
Ho Chi Minh City
Fulltime
Teaching
Job descriptions
– Work as a kindergarten teacher aligned with Reggio Emilia Approach.
– Be in charge of daily student care.
– Communicate and build relationships with parents.
– Provide coaching and mentoring of teaching staff in program planning, classroom management and supervision, child assessment, documentation and portfolios.
– Provide training and advice to our customers upon request.
– Other assignments upon request.
Job requirements
– Bachelor degree in Early Childhood Education or Graduate from kindergarten teacher training colleges or universities.
– At least 2-year experience in teaching groups of children from 2 to 6 years' old.
– Knowledge about the Emilia Reggio philosophy and different early childhood education approaches is preferable.
– Good skills in writing and speaking English and Vietnamese.
– Excellent soft skills: collaboration, organization, communication, problem solving, teamwork, interpersonal skills, multi-tasks skills.
– Creative, logic and critical thinking, maturity, honesty, integrity and compassion.
Benefits
– To be trained on Reggio Emilia Approach locally and abroad (Italy).
– Work in a dynamic and creative working environment.
– To be promoted in the career path in Early Child Education.
– Other social benefits as the labor law.